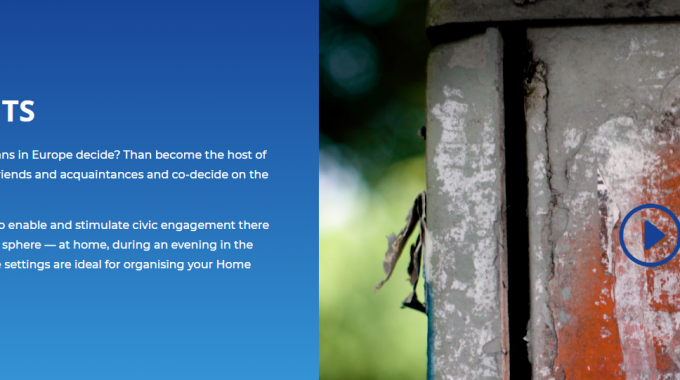 With the aim of reducing the gap between Brussels and its citizens, the newly established HomeParliaments, a project by Pulse of Europe and Democracy International, enables exchanges of information in the privacy of one's home, and especially an exchange with politics.
As of 27 July, one simply has to register via homeparliaments.eu, and become a host of their own HomeParliament. During each round, every host must invite several acquaintances at his/her own house, debate and discuss specific issues, and the results will be delivered to decision-makers!
Find more information about the initiative here.