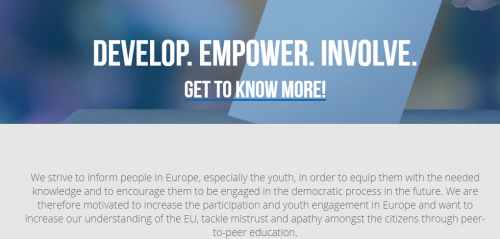 Y Vote aims to encourage young people to make informed choices at the European Parliament elections while increasing their knowledge about topics that are relevant for young Europeans. To reach this goal, seven conventions, corresponding to the topics of the EU Youth Agenda, are organised.
Yvote is supported by the following partner organisations: European Youth Forum, Erasmus Student Network, Young European Federalists, MEGA campaign, Polis 180 and European Movement International
Participants will learn about the functioning of the EU and discuss how to become active in society.
This year, Yvote be in Cluj-Napoca in November on Employment & Entrepreneurship, in Passau in December on Creativity & Culture and in Warsaw on Education & Training. Applications are open – feel free to spread the word!